audeze LCD-2
3,750.00SAR
Here's the headphone that started it all. The LCD-2 was the very first headphone sold by Audeze, and helped lead us to the coveted position as the world's leading manufacturer of planar magnetic headphones. Although it's seen improvements over the years, the LCD-2 retains the iconic warmth and tonal balance that have made it a customer favorite since its original release. If you're looking for a high-end headphone for at-home listening that exemplifies the Audeze experience and tradition, look no further than the LCD-2.
Description
AUDEZE LCD ORIGINS HEADPHONES
The LCD Origins planar magnetic headphones series represents a decade-old tradition which began with the first LCD-2. Luxuriously spacious with warm tonal balance and powerful bass, these luxury high-end headphones beautifully articulate the power and nuance of your favorite music.
What's included?
LCD-2 planar magnetic headphone
1.9m 1/4" to dual 4-pin mini-XLR cable
Professional travel case
User guide and warranty card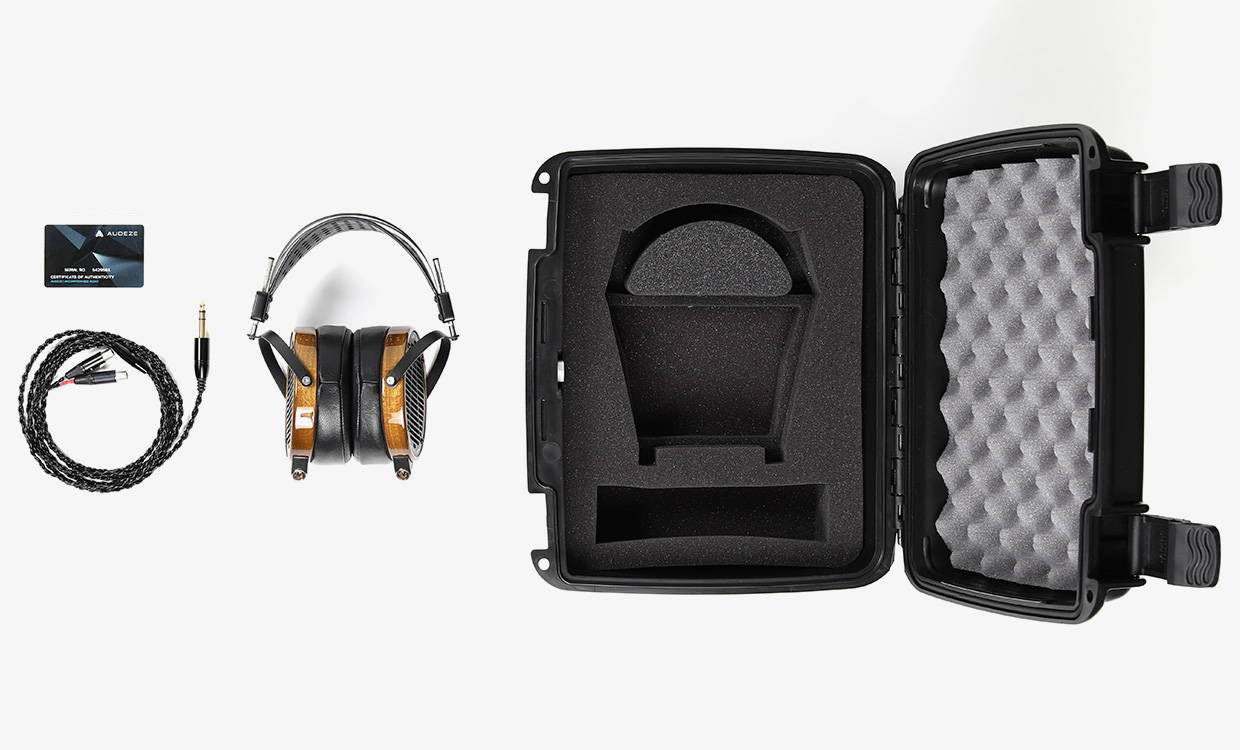 | | |
| --- | --- |
| Specifications | |
| | |
| | |
| | |
| | |
| | |
| | |
| | |
| | |
| | |
| | |
| | |
| | |
| | 101 dB/1mW (at Drum Reference Point) |
| Minimum power requirement | |
| | |
| | 595g (Rosewood), 580g (Shedua/Bamboo) |